Members are eligible to attend events in any part of Ireland, so don't limit your browsing to your own location. The categorisation by geographic region is for administration and organisational purposes only.
Non-members are very welcome at our events though there will be a charge for insurance purposes. Do come along and join us and, perhaps, become a member. There will be events which will be restricted to members only – perhaps because of the size of the garden and the need to restrict numbers or because this is the wish of the garden owner – and, on these occasions, unfortunately, we cannot accommodate non-members.
We occasionally list events of other groups in the 'Other Events' category, generally for groups we regularly work with. These are not part of the official IGPS programme but may be of interest to members.
Apr
2
Tue
Gardens through the Lens with Bernard van Giennen

@ Northridge House
Apr 2 @ 8:00 pm – 9:30 pm
Bernard has a professional background in photography and has turned his energies and lens to gardens and flowers over the past number of years – and with the most beautiful results.
Come along and enjoy Bernard's images and benefit from his tips and comments on garden and flower photography.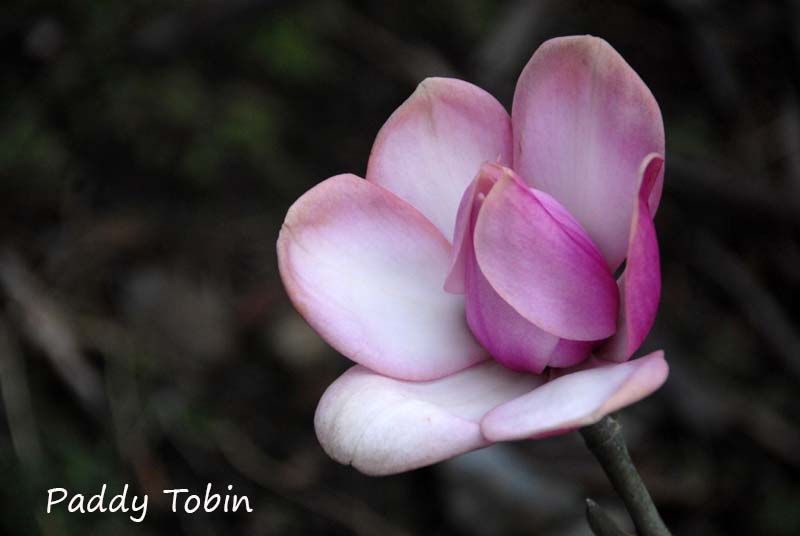 And I hope Bernard will forgive me using my own images but I didn't have any from him to hand….Paddy
Apr
6
Sat
Mount Usher Walk with Seamus O'Brien

@ Mount Usher Gardens,
Apr 6 @ 11:00 am – 12:30 pm
Seamus O'Brien will take us on a tour of this renowned garden.Set in 22 acres along the River Vartry, Mount Usher is home to many champion trees and shrubs. At this time of year Seamus will be drawing our attention to the many fine rhododendrons, magnolias and cherry trees in bloom. To book visit Eventbrite…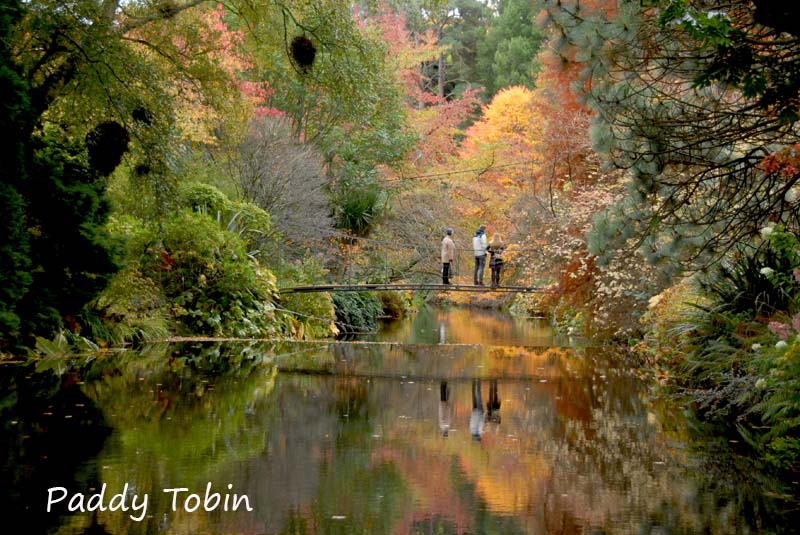 May
18
Sat
Annual General Meeting 2019

@ Minella Hotel
Annual General Meeting May 2019………..GET TICKETS HERE!
The 2019 AGM will be held this year in County Tipperary on the weekend of 18th and 19th May.  We will be based in the beautiful 4* Minella Hotel in Clonmel, the county town of Tipperary, on the banks of the River Suir.
Clonmel is an historic and attractive town. The River Suir has played a big part in its history,   especially after it was made navigable as far as Waterford in the mid 18th century allowing large vessels to reach the town. The transport revolutionary, Charles Bianconi, was once Mayor of Clonmel and ,fittingly, there is a transport museum in the town where you can explore and learn some more. At St Mary's Church, which dates back to the early 14th century, some of the original town walls can still be found while other buildings of note in the town are the Main Guard, the Town Hall, the Franciscan Friary and the old Wesleyan Chapel which now houses the White Memorial Theatre.
Garden Visits
Our first visit on Saturday is to a well-established garden with fine specimens of small trees and flowering shrubs. The current owner has gardened there for some 45 years. The second garden on Saturday, Ballyhist House which has been featured in The Irish Garden magazine, shows how well one can manage on a windswept site. The garden, which has stunning views features some beautiful stonework, a lily pond, pergola and courtyard garden.
Sunday is a day of contrasts. The first garden, just a 10 minute drive from our hotel, could be described as a 'walk on the wild side' but beautiful.  The final visit is to Killurney, a one acre plant-lover's garden with a natural stream, a sunken garden, meandering paths taking you throughout hidden nooks and crannies, and a wonderful array of choice plants.  Tea/coffee/scones will be provided to sustain us on our journeys home.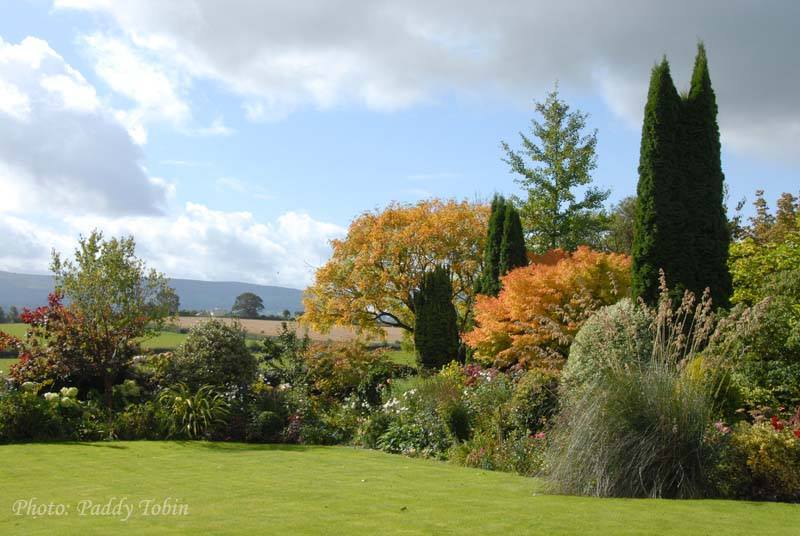 Accommodation
Please book directly with the Minella Hotel, Clonmel, telephone +353 (052) 612 2388 and mention the IGPS when booking to secure the discounted rate. A number of rooms are being held for us and will be available on a first come first served basis.
NB: the hotel has stated that it will only take bookings by phone.
Costs:
One night in a double/ twin room and the Gala dinner: €100 per person sharing
Two nights B&B as above and one Gala Dinner: €150 per person sharing
One night in a single room and the Gala dinner:  €135
Two nights B&B in a single room and one Gala dinner: €220
The cost of the AGM Gala dinner for non-residents is €35
Booking the weekend….GET TICKETS HERE!
The cost of weekend including the garden visits will be €50.  Members may bring one guest, guests pay €60. Bookings will open on February 1st. Please book online if at all possible as it greatly reduces the workload of the organizing committee. A full information pack with the AGM papers, itinerary, detailed instructions to the venues, and suggestions for lunch on Saturday and Sunday will be available from Friday 17th May at the hotel reception.  Registration times and further details will be confirmed in the April Newsletter. Further information from igps.munster@gmail.com or Margaret McAuliffe, +353 (0)86 816 6842 or margaretandstephen@eircom.net
The Annual General Meeting
The meeting will be held on Saturday morning; attendance at the meeting is free to all members but please let us know for catering purposes if you plan to attend. There are a number of vacancies coming up on the committee so have a think about coming forward to join the team for what will be a busy and exciting time as we approach our 40th anniversary in 2021. The formal notice of the meeting and the draft agenda will appear in the April Newsletter as will registration times and further details. Get in touch through igps.ireland@gmail.com or phone Billy McCone +44 (0)7411 244568.
TICKETS AVAILABLE NOW AT EVENTBRITE