Members are eligible to attend events in any part of Ireland, so don't limit your browsing to your own location. The categorisation by geographic region is for administration and organisational purposes only.
Non-members are very welcome at our events though there will be a charge for insurance purposes. Do come along and join us and, perhaps, become a member. There will be events which will be restricted to members only – perhaps because of the size of the garden and the need to restrict numbers or because this is the wish of the garden owner – and, on these occasions, unfortunately, we cannot accommodate non-members.
We occasionally list events of other groups in the 'Other Events' category, generally for groups we regularly work with. These are not part of the official IGPS programme but may be of interest to members.
Dec
6
Tue
Creating Magic in my Garden with June Blake

@ Malone House
Dec 6 @ 7:30 pm – 8:30 pm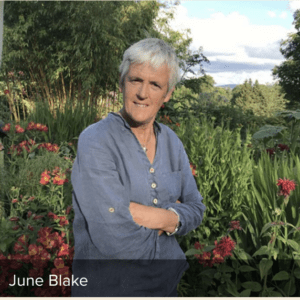 June's presentation will show how creating that magic moment is what gardening is all about. Sometimes a fleeting moment in spring when all the tulips are at their very best with perfect light creates that magic! Later it could be alliums, irises and other early summer plants. For her though, the real magic happens in late summer and early autumn when all the planning finally comes together with hundreds of various coloured dahlias which have been carefully selected according to colour actually works. It's usually just a moment in time but it is magic!
June Blake began developing her garden at Tinode, County Wicklow about 20 years ago from an almost blank canvas. Extending to three acres, it has strong design, great character and is famous for its exquisite planting and use of colour. Jane Powers in her seminal book The Irish Garden wrote: "June Blake has created something like a piece of poetry…".