Members are eligible to attend events in any part of Ireland, so don't limit your browsing to your own location. The categorisation by geographic region is for administration and organisational purposes only.
Non-members are very welcome at our events though there will be a charge for insurance purposes. Do come along and join us and, perhaps, become a member. There will be events which will be restricted to members only – perhaps because of the size of the garden and the need to restrict numbers or because this is the wish of the garden owner – and, on these occasions, unfortunately, we cannot accommodate non-members.
We occasionally list events of other groups in the 'Other Events' category, generally for groups we regularly work with. These are not part of the official IGPS programme but may be of interest to members.
Feb
15
Sat
"Special Plants" – with Derry Watkins

@ St. Bride's Hall
Feb 15 @ 2:30 pm – 4:00 pm
Mar
26
Thu
"Collecting Plants for a Better Garden" – with Carl Wright

@ Old Courthouse
Mar 26 @ 7:30 pm – 9:30 pm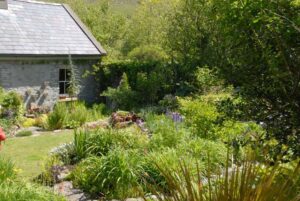 Carl Wright has created one of Ireland's very special gardens. The Burren, in Co, Clare, is an area of outstanding natural beauty, a limestone pavement which is home to an extraordinary collection of wildflowers but as Edmund Ludlow, a general in Cromwell's army, wrote in 1651 it is "a country where there is not water enough to drown a man, wood enough to hang one, nor earth enough to bury him." Yet, Carl has made a garden  in these conditions!
The garden is situated inland from Fanore, in northwest Co. Clare, up the Khyber Pass, the valley of the River Caher which flows through Carl's garden and the bridge which carries the public road over the River Caher forms one of the boundaries to Carl's garden – hence the name, "Caher Bridge Garden".
Creating the garden involved clearing the hazel scrub around his house, building various raised beds and bringing in topsoil – for there was none there previously, and then the planting of a fabulously lush and beautiful garden. In this process, Carl has tried and selected the very best of plants and in this talk will tell us of the many beautiful plants he has tried and which have succeeded with him over the years. Among the wide range of  plants Carl has developed a collection of Irish-bred daffodils and with more than 70 different cultivars already planted in an upper part of the garden I'm sure they will appear during the talk.
Apr
7
Tue
First Days of Spring – Flowers, Foliage and Perfume with Liam Grainger

@ Northridge House,
Apr 7 @ 8:00 pm – 9:30 pm