Members are eligible to attend events in any part of Ireland, so don't limit your browsing to your own location. The categorisation by geographic region is for administration and organisational purposes only.
Non-members are very welcome at our events though there will be a charge for insurance purposes. Do come along and join us and, perhaps, become a member. There will be events which will be restricted to members only – perhaps because of the size of the garden and the need to restrict numbers or because this is the wish of the garden owner – and, on these occasions, unfortunately, we cannot accommodate non-members.
We occasionally list events of other groups in the 'Other Events' category, generally for groups we regularly work with. These are not part of the official IGPS programme but may be of interest to members.
Mar
23
Sat
BOOKED OUT: Planting with Bees (and Other Pollinators) in Mind

@ National Botanic Gardens
Mar 23 @ 2:30 pm – 4:00 pm
This event has such an overwhelming attendance that it is being repeated on 23rd of March. 
Please register your interest via the link for tickets – no charge, just to let us know how many might be coming.
Planting with Bees (and Other Pollinators) in Mind
No matter how small a space you may have to plant flowers, Mary Montaut aims to help you choose plants which will encourage both honey bees and wild pollinators to visit.  Mary will show how attracting bees and other pollinators to your garden will have the added benefit of increasing your yield of crops of soft and tree fruits too.
Mary Montaut has been keeping honey bees in her garden in Wicklow for the past twenty years. Her passion for gardening began as a child when Mary was inspired by her favourite aunt who lived close to the Royal Botanic Gardens at Kew. Mary is currently editor of An Beachaire, the Irish beekeeping journal.   All welcome.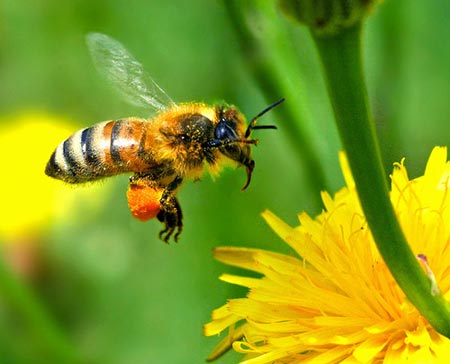 Apr
6
Sat
Mount Usher Walk with Seamus O'Brien

@ Mount Usher Gardens,
Apr 6 @ 11:00 am – 12:30 pm
Seamus O'Brien will take us on a tour of this renowned garden.Set in 22 acres along the River Vartry, Mount Usher is home to many champion trees and shrubs. At this time of year Seamus will be drawing our attention to the many fine rhododendrons, magnolias and cherry trees in bloom. To book visit Eventbrite…