Members are eligible to attend events in any part of Ireland, so don't limit your browsing to your own location. The categorisation by geographic region is for administration and organisational purposes only.
Non-members are very welcome at our events though there will be a charge for insurance purposes. Do come along and join us and, perhaps, become a member. There will be events which will be restricted to members only – perhaps because of the size of the garden and the need to restrict numbers or because this is the wish of the garden owner – and, on these occasions, unfortunately, we cannot accommodate non-members.
We occasionally list events of other groups in the 'Other Events' category, generally for groups we regularly work with. These are not part of the official IGPS programme but may be of interest to members.
Jul
27
Sat
Tour of Huntingbrook Garden.
Jul 27 @ 2:30 pm – 5:00 pm
Huntingbrook Garden, the home of Jimi Blake, is a plantaholic's dream garden. Jimi himself will guide us around his botanical paradise leading us through his many gardens: Fred's Garden, Ashley's Garden, the Terraced Garden, the Garden Room and Meadow to name but some. Each area has its distinctive planting scheme unique to Jimi. Plants of note include Aralia echincaulis, Geraniums "Ann Thompson" and "Mount Venus", Celmesia semicordata" David Shackleton", as well as many dahlia varieties. The garden also features a woodland leading to a 7th century ring fort. Expect a riot of colour in this delightful garden with a modern twist.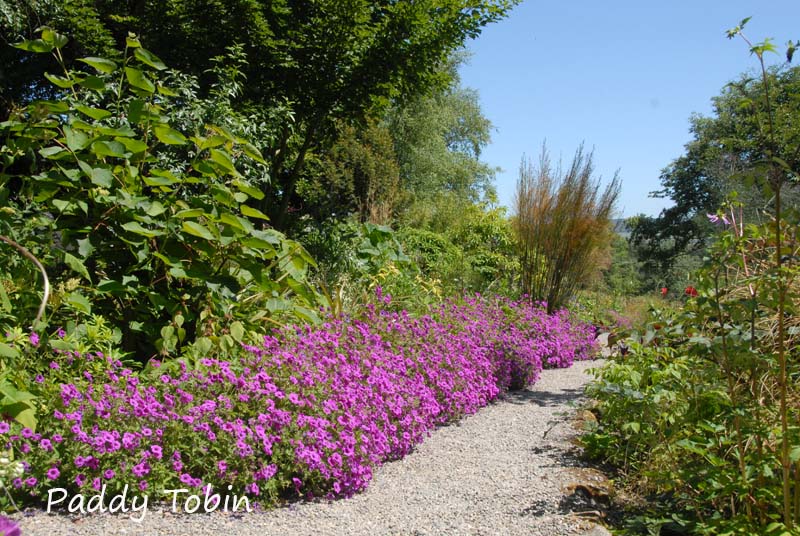 Our tour starts at 2.30pm sharp allowing you time in the moring to visit Jimi's sister, June, at June Blake's Garden, which is nearby.
Please arrive at Huntingbrook between 2.15 and 2.30 so that we can start our tour on time.
Tea/coffee will be served.
Please book your tickets on Eventbrite
Oct
19
Sat
Annual Plant Sale – Dublin

@ Guardian Angels Pastoral Centre
Oct 19 @ 11:00 am – 1:00 pm
New Venue!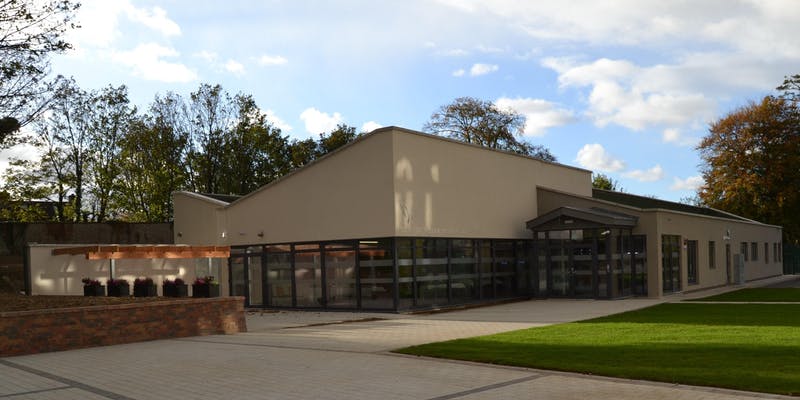 We are delighted to announce a new venue in Blackrock for our annual Plant Sale. The Pastoral Centre, located next to the Church of the Guardian Angels, was opened to great acclaim last year. This venue has plenty of free parking adjacent to the building and there is a coffee shop on site too.
Stalls include:
Irish Heritage Plants
Rare and Unusual plants
Shrubs
Bulbs
Herbaceous
Pollinator Botanical Advice
Homegrown honey for sale
Publications for sale: In the Footsteps of J.D.Hooker, Moorea
The Irish Society of Botanical Artists will be there too.
A Plant Creche will be provided so that you can browse, chat to friends and enjoy a coffee in the Coffee Shop. Free parking during the Plant Sale.
Donations of plants welcome, ensure they are correctly labelled and include a photgraph is possible. Please email igps.leinster@gmail.com to let us know what you are bringing or if you would like us to collect.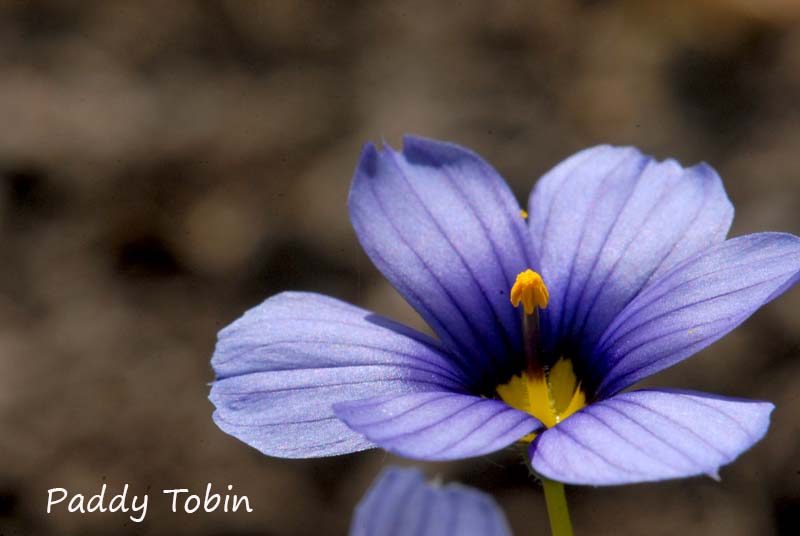 The Sale begins at 11.00am
Buses: 4,7,7A
Dart: Seapoint(15 mins walk)
Check it out on Eventbrite and register your interest in attending
Nov
16
Sat
 'Petal Power – A story of Edible Ornamentals' with Orlaith Murphy

@ National Botanic Gardens
Nov 16 @ 2:30 pm – 4:00 pm
Dahlias and hostas,  for example, are plants that serve multiple uses in the garden; not only do they look good but they tastes good also. Orlaith Murphy will  take us on a botanical gastro-journey, showing us the bounty that's been hiding all along, growing right under our noses, in our gardens. You won't look at plants in the same way again!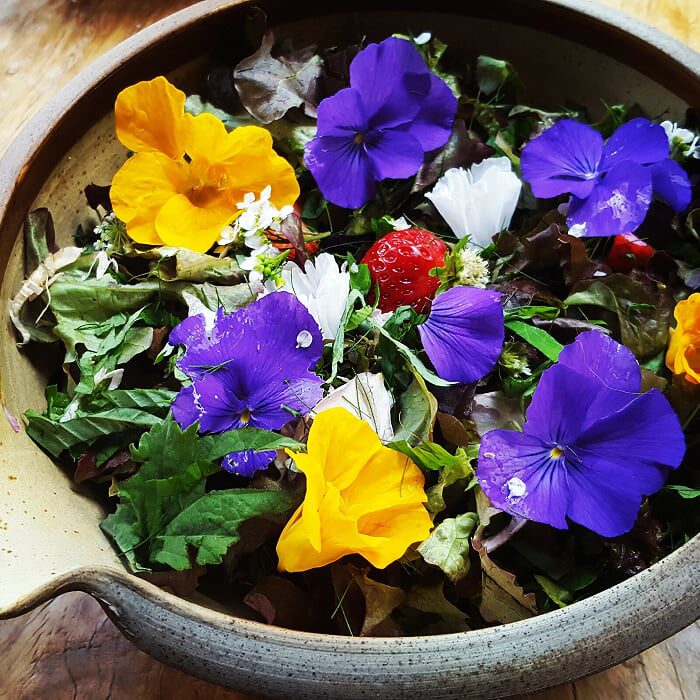 An organic gardening teacher and with a background in forest gardening and permaculture, Orlaith Murphy has become known as Ireland's queen of "edimentals", ornamental plants which are also edible.  As the interest in unusual edibles continues to grow, a new and typically urban generation of gardeners is increasingly seeking out the sort of plants that make maximum use of their tiny plots in exciting and environmentally sustainable ways
Join us in the Visitor Centre in the National Botanic Gardens, Glasnevin,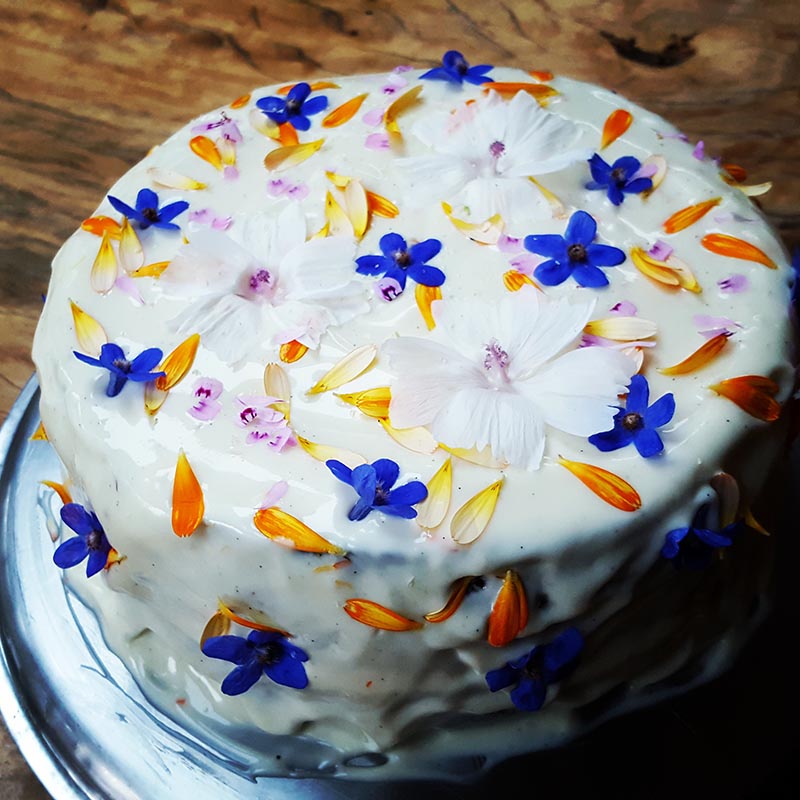 for a gardening lecture with a difference!