Members are eligible to attend events in any part of Ireland, so don't limit your browsing to your own location. The categorisation by geographic region is for administration and organisational purposes only.
Non-members are very welcome at our events though there will be a charge for insurance purposes. Do come along and join us and, perhaps, become a member. There will be events which will be restricted to members only – perhaps because of the size of the garden and the need to restrict numbers or because this is the wish of the garden owner – and, on these occasions, unfortunately, we cannot accommodate non-members.
We occasionally list events of other groups in the 'Other Events' category, generally for groups we regularly work with. These are not part of the official IGPS programme but may be of interest to members.
Feb
4
Tue
The Greedy Gardener – with Rosemary Maye

@ Northridge House,
Feb 4 @ 8:00 pm – 9:30 pm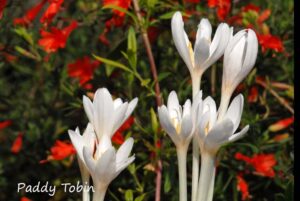 Rosemary Maye may be better known to you as The Insomniac Gardener. In this talk – The Greedy Gardener or How to have Colour in every Season –  she will show how she manages to have interest and colour in the garden in every season.
Rosemary says,
"I love the title of a poem, by E.e Cummings
This is the Garden: Colours come and go
Seventeen years ago we were enticed to the countryside.
Mullaghdillon House, a romantic old house, whose beauty included the centuries old trees and borrowed views that include the historic ruins of Slane on the hill opposite …. but no colour.
I love colour, and immediately set about planting.
Learning as I went along, I now have something to delight me in all seasons.
Whether it's interest from bulbs or colour from an autumn leaf, colour is possible in all seasons.
Join me on a year's journey in my garden."
Tea/coffee afterwards. Raffle.
All welcome
Mar
3
Tue
Growing your own Food with Klaus Laitenberger

@ Northridge House
Mar 3 @ 8:00 pm – 9:30 pm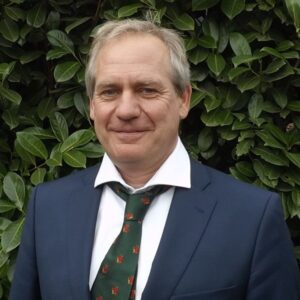 Klaus Laitenberger lives with his wife Joanna and children in North Leitrim. He worked as the Head Gardener at the Organic Centre in Rossinver for 7 years. He moved on to the position of Head Gardner in Lissadell House in Co. Sligo to carry out an extensive garden restoration project. He completed the MSc in Organic Farming in Scotland. Together with his wife they self-published a number of Irish Gardening Books (e.g. Vegetables for the Irish Garden).
He currently works as an organic farm and garden inspector for the Organic Trust and has grown a diverse range of alternative and novel food crops mainly from the Andes region in South America for many years. They include vegetables such as oca, mashua, ulluco, maca, yacon, quinoa, amaranth, pepino and tarwi. If the potato from the same origin grows so well in Ireland, then why not other crops from the same area? Some of these food crops have potential health benefits (ideal for people suffering from diabetes – e.g. Yacon) and culinary qualities. After having grown many of these crops in Ireland, Klaus plans to explore their native growing conditions, their cultivation methods and how they are cooked, and try to find food crops with potential in Ireland from different parts of the world.
Apr
7
Tue
First Days of Spring – Flowers, Foliage and Perfume with Liam Grainger

@ Northridge House,
Apr 7 @ 8:00 pm – 9:30 pm