Members are eligible to attend events in any part of Ireland, so don't limit your browsing to your own location. The categorisation by geographic region is for administration and organisational purposes only.
Non-members are very welcome at our events though there will be a charge for insurance purposes. Do come along and join us and, perhaps, become a member. There will be events which will be restricted to members only – perhaps because of the size of the garden and the need to restrict numbers or because this is the wish of the garden owner – and, on these occasions, unfortunately, we cannot accommodate non-members.
We occasionally list events of other groups in the 'Other Events' category, generally for groups we regularly work with. These are not part of the official IGPS programme but may be of interest to members.
Feb
1
Tue
Snowdrops – White Gold with Hester Forde

@ Zoom - link will be sent to members
Feb 1 @ 8:00 pm – 9:15 pm
A talk via Zoom from Hester Forde – the link will be send to members as the date (1st February) approaches.
Hester Forde has been an enthusiastic grower of snowdrops for many years and her garden on the outskirts of Cork City is a veritable jewel box which displays these winter/spring gems to their very best. She is also one of the organisers of the annual Snowdrop Gala, based in Co, Carlow, and centred on Altamont Gardens and Altamont Plants. It is a highlight of the snowdrop year in Ireland.
Hester talk will show the beauty of the snowdrop, a winter grower when little else is in bloom and will include a brief background to snowdrops, the different species and some of the best cultivars with practical tips on growing, feeding, propagation etc.
There will also be suggestions on how best to incorporate snowdrops into your winter/spring garden with recommendations for some great plants to combine with snowdrops.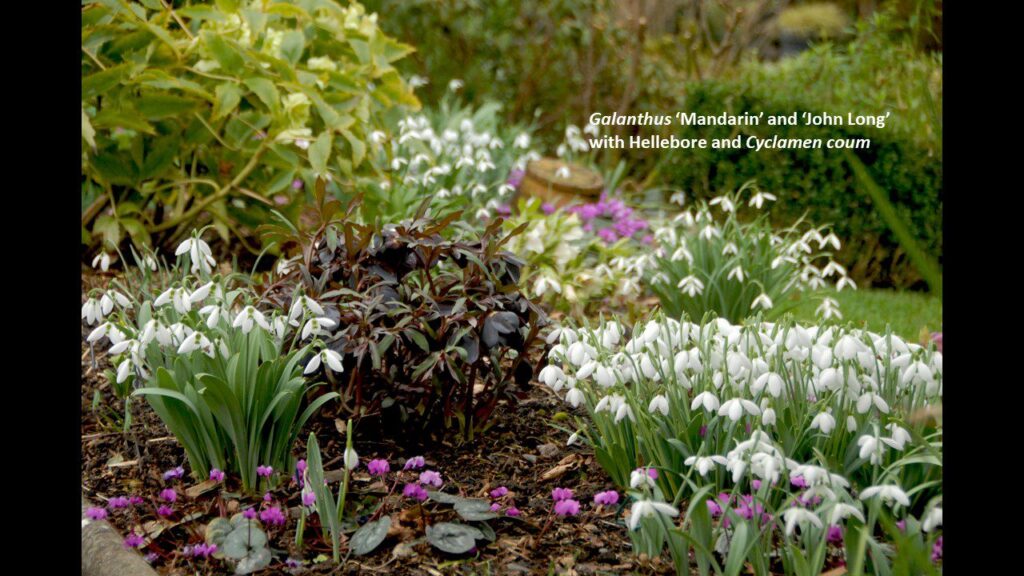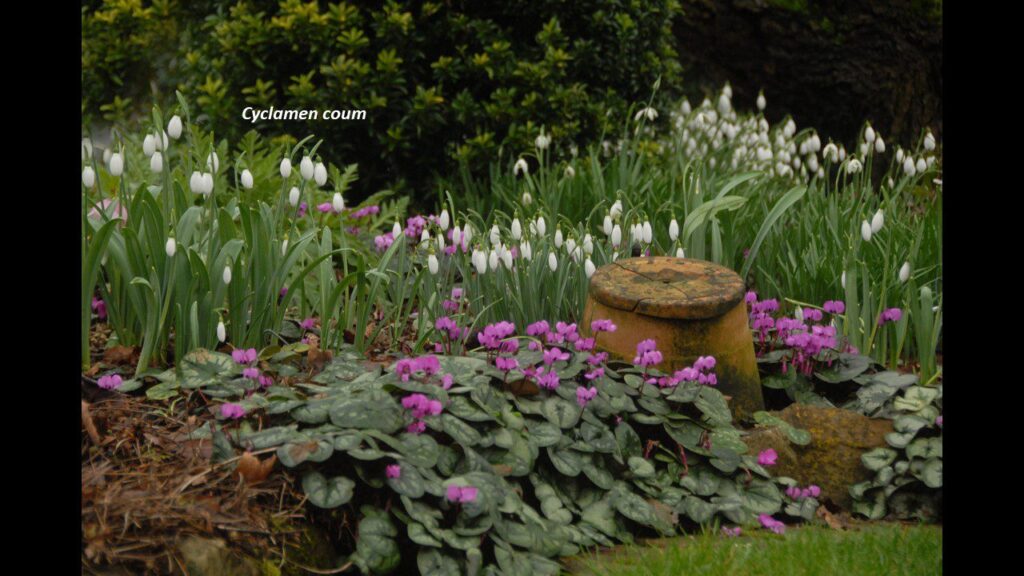 Mar
1
Tue
Five Great Northern Ireland Gardens – with Neil Porteous

@ Zoom - the link will be sent to members
Mar 1 @ 8:00 pm – 9:15 pm
This is a Zoom talk and the link will be sent to members as the date (1st March) approaches.
Neil is an historic garden consultant and plantsman who has worked in and on several of the very major gardens of Ireland. IGPS members have had the great pleasure of his time on several occasions over the years – guided walks at Ballynatray, Mount Stewart and Annes Grove come especially to mind as very enjoyable and memorable outings. He spent several years at Mount Stewart Gardens, a National Trust property on the east coast of Strangford Lough before embarking on a career as a garden consultant.
In the course of his work he has visited and worked with many of the great gardens of the country and in this talk will give us a wonderful insight into five exceptional gardens in Northern Ireland: Mount Stewart, Rostrevor, Rowallane, Castlewellan and Brook Hall.
This promises to be an exceptionally good talk so be sure to mark it well on your calendar!