Members are eligible to attend events in any part of Ireland, so don't limit your browsing to your own location. The categorisation by geographic region is for administration and organisational purposes only.
Non-members are very welcome at our events though there will be a charge for insurance purposes. Do come along and join us and, perhaps, become a member. There will be events which will be restricted to members only – perhaps because of the size of the garden and the need to restrict numbers or because this is the wish of the garden owner – and, on these occasions, unfortunately, we cannot accommodate non-members.
We occasionally list events of other groups in the 'Other Events' category, generally for groups we regularly work with. These are not part of the official IGPS programme but may be of interest to members.
Mar
21
Thu
'My Thirty Best Plants' with Bob Brown

@ Antrim Old Courthouse
Mar 21 @ 7:30 pm – 9:00 pm
Bob Brown is proprietor of Cotswold Garden Flowers nursery and Just Must Perennials, a wholesale nursery.  He has a life-long obsession with gardening and is known for having opinions (many very critical) about all the 16-17 thousand kinds of plants he's grown or tried to grow.  Bob oversees herbaceous trials for the Award of Garden Merit (AGM) for the Royal Horticultural Society. He is a prolific writer and has a monthly section in 'Which? Gardening' and he is holder of the Veitch Memorial Medal awarded for the science and advancement of horticulture. His specialist nursery, based in Evesham, stocks a huge range of unusual perennials, with a focus on good old-fashioned plants, newly introduced plants bred for not only colour and form but for vigour as well, and plants newly introduced from the wild.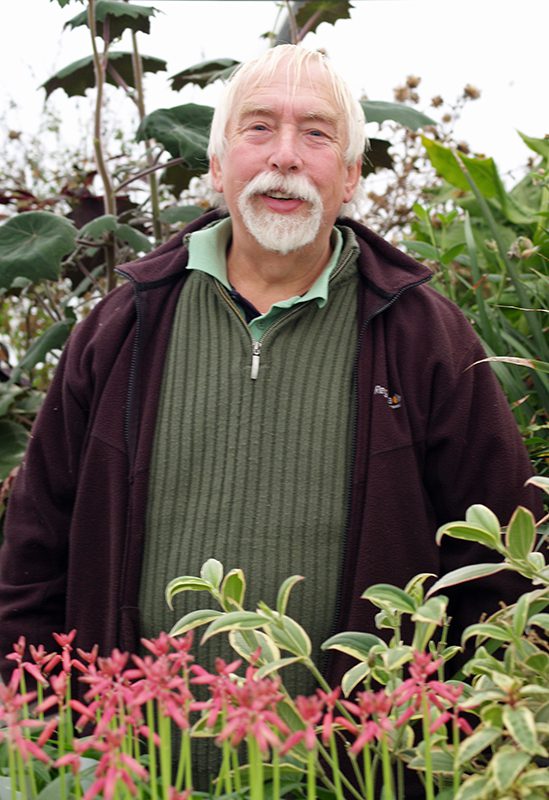 This is our Autumn lecture in Association with Antrim and Newtownabbey Borough Council.
Refreshments provided, plant raffle on evening. Everyone is welcome!