Members are eligible to attend events in any part of Ireland, so don't limit your browsing to your own location. The categorisation by geographic region is for administration and organisational purposes only.
Non-members are very welcome at our events though there will be a charge for insurance purposes. Do come along and join us and, perhaps, become a member. There will be events which will be restricted to members only – perhaps because of the size of the garden and the need to restrict numbers or because this is the wish of the garden owner – and, on these occasions, unfortunately, we cannot accommodate non-members.
We occasionally list events of other groups in the 'Other Events' category, generally for groups we regularly work with. These are not part of the official IGPS programme but may be of interest to members.
Jan
18
Sat
How Go the Gardens of Leinster? – Shirley Lanigan

@ National Botanic Gardens
Jan 18 @ 2:30 pm – 4:00 pm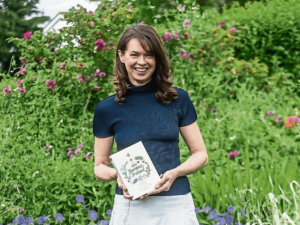 Shirley Lanigan has been visiting gardens professionally for over two decades.
When she began, Leinster was the undoubted All-Ireland Champion when it came to horticulture – although some Cork people might take issue with that.
In that time how have the gardens, within the Pale and its surroundings, fared?
What is new? What is fab?  What is drab?
Is Leinster still the champion, or slipping down the rankings?
What is the state of play in the world of Leinster gardens? Shirley shares her favourites and asks a few questions.
Come along and join us for this very interesting talk from Shirley Lanigan, author of The Open Gardens of Ireland.