Members are eligible to attend events in any part of Ireland, so don't limit your browsing to your own location. The categorisation by geographic region is for administration and organisational purposes only.
Non-members are very welcome at our events though there will be a charge for insurance purposes. Do come along and join us and, perhaps, become a member. There will be events which will be restricted to members only – perhaps because of the size of the garden and the need to restrict numbers or because this is the wish of the garden owner – and, on these occasions, unfortunately, we cannot accommodate non-members.
We occasionally list events of other groups in the 'Other Events' category, generally for groups we regularly work with. These are not part of the official IGPS programme but may be of interest to members.
Oct
17
Thu
Fifteen Years on Kew's Rock Garden – Joanne Ryan

@ National Botanic Gardens
Oct 17 @ 8:00 pm – 9:30 pm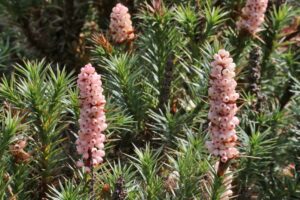 After 15 years hard labour, Kew's Rock Garden has been transformed from what it was in the 1920s and '30s. Many of these changes and improvements were overseen by Joanne Ryan. Joanne will guide us through those changes with an illustrative talk on these developments. A talk we hope which will inspire us in managing and developing our (smaller sized) rock gardens. This is an AGS / IGPS joint lecture.
Joanne Ryan(formerly Joanne Everson) is a passionate plantsperson and an experienced lecturer. As team leader on Kew's Rock Garden she was responsible for many of the changes and improvements seen there over the last number of years. She has recently moved on from Kew and now works for the National Trust as Horticultural Botanist.